BrandedU Corporate offers talks and customized workshops and in-company training sessions, tailor-made for a specific situation, audience or organization.
Our vision: organizations that have more (gender) diversity at all levels of the organization perform better. Personal Branding of talented women is not just about more opportunities for female talent, but also about creating higher profits for the organization, both strategically and financially. During a dialogue, we examine the needs of the target group as well as the organization. Our consultant thinks with you about the learning objectives, desired results and searches for the link between existing initiatives.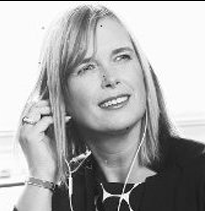 Monic Zents (Director Diversity Ernst & Young): "BrandedU is a gift! Nancy has the ability to let you think about what you want in a rock and roll way! So much energy and enthusiasm!"
Mabel Nummerdor: "Nowadays you see that female leadership is so valued."
The program can be provided on site, but you can also use the facilities in our network. We have great contacts with several inspiring locations where the required professional AV facilities are available and catering is outstanding. After having discussed everything, you will receive a non-obligatory customized proposal in which we explain the process, content, supervisors / experts and the financial details. If we agree on the approach and price, you will receive an order confirmation for signature in which we confirm what we have agreed for signature. Then we'll get started right away!
If you have a custom query on an individual level or on the brand of your own organization, we're glad to help via Branded Personalities where we bring the unique personality of your brand to life with our Rock 'n Roll marketing.
Interested? Email us at info@brandedu.nl.