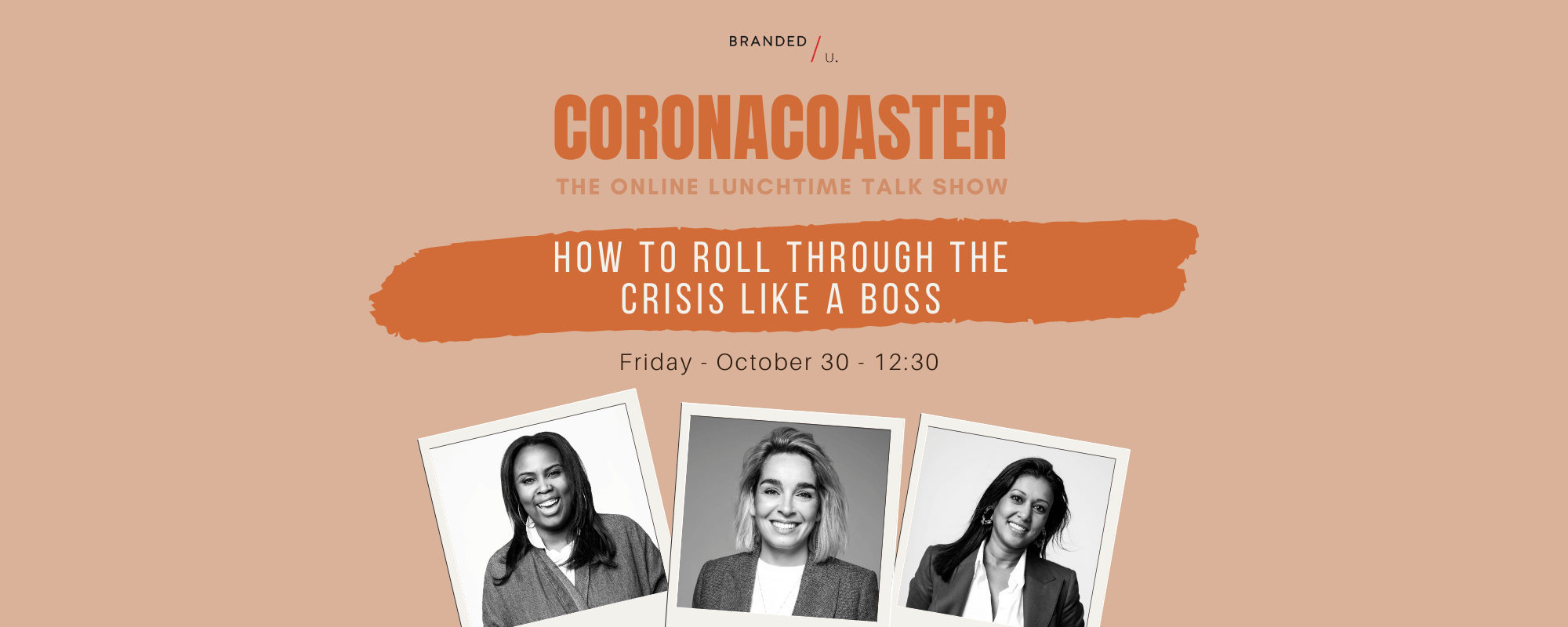 In these tumultuous times one thing is certain: everything is uncertain. And this feels scary and can build anxiety.
So how do you deal with these uncertainties in the workplace? What kind of mindset is necessary to still build a successful career? How can you have a career in a COVID-19 world?
Join Nancy Poleon (BrandedU founder), Jayani Masthoff (Goudvisie Founder) and Sharita Boon (Commercial Director DPG Recruitment) for our very first talk sho
Just to remind you of why we are doing this. The Covid-19 crisis hits women harder than men. Our mission is to make sure women still have successful careers in 2020. That's why we started The Visibility Project.  This talkshow is part of The Visibility Project and our way to raise women's visibility in the business community.
Sign up here (it's FREE) to make sure you'll have a place as we are making this interactive and places will be limited!