"Do you remember the 21st night of September?
Love was changing the minds of pretenders,
While chasing the clouds away." – Earth Wind & Fire
We will be dancing in September!
Because the last series of BrandedU seminars is starting in September and girllll do we have a line up of real life role models you do not want to miss!
Our speakers are:
– Anneloes van Gaalen, Owner Indie Brands
– Esther Verweij, Sales and Marketing manager Coatright at Biccs B.V. & Mr. Brand™
– Fatima Koning, Area Director Sales & Operations at Regus
– Marieke Heesakkers, Marketing Manager Berkvens Deursystemen
– Sylvana Simons, TV Host en entrepreneur
– Yvonne Nassar, Head of Marketing & Innovation at Amsterdam RAI
– Yvonne van Sark, Partner/Advisor at YoungWorks
– Dr. Yvonne Thompson CBE, entrepreneur
BrandedU consist of 2 seminars, the first will be on the 7th of September and the last will be on the 23rd of November.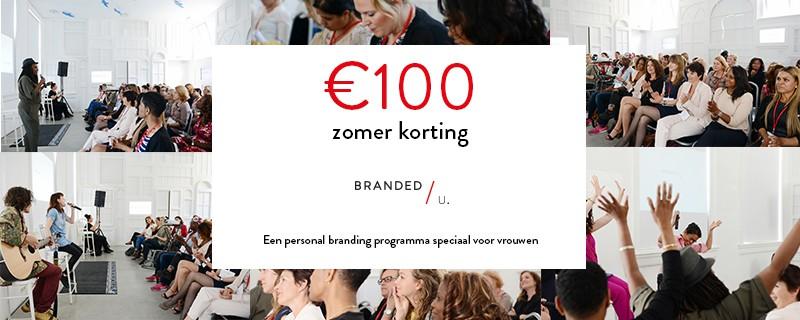 _
Personal branding starts within so join the sisterhood if you wanna be inspired, learn from real life role models and network with likeminded women. That's the goal of our seminars!
This one time offer ends on the 1st of August.
There is more!! Next thursday between 13.00 – 15.00 I will be holding my first skype Q&A personal branding sessions. I am giving you the opportunity to ask me questions you have on your personal brand, no more than 15 minutes per person so it is very exclusive. I will do this once every so often so don't miss it. Pass it on to someone that might need it. You can register by emailing 
anouk@brandedpersonalities.com
.
Well, hope to see you in September!
Xoxo Nancy