"Do you remember the 21st night of September?
Love was changing the minds of pretenders,
While chasing the clouds away." – Earth Wind & Fire
We gaan dansen in september!
Want de laatste serie van BrandedU seminars start in september en girllll hebben wij een programmering van echte rolmodellen die je niet wilt missen!
Onze sprekers zijn:
– Anneloes van Gaalen, Owner Indie Brands
– Esther Verweij, Sales and Marketing manager Coatright at Biccs B.V. & Mr. Brand™
– Fatima Koning, Area Director Sales & Operations at Regus
– Marieke Heesakkers, Marketing Manager Berkvens Deursystemen
– Sylvana Simons, TV Host en entrepreneur
– Yvonne Nassar, Head of Marketing & Innovation at Amsterdam RAI
– Yvonne van Sark, Partner/Advisor at YoungWorks
– Dr. Yvonne Thompson CBE, entrepreneur
BrandedU bestaat uit 2 seminars, de eerste uit de serie is op 7 september en de laatste zal op 23 november zijn.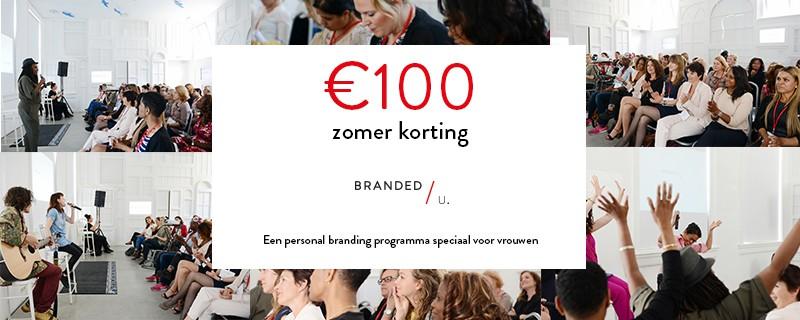 _
Personal branding start van binnenuit dus doe mee aan de sisterhood als je geïnspireerd wilt worden, wilt leren van echte rolmodellen en wilt netwerken met gelijkgestemde vrouwen. Want dat is het doel van onze seminars.
Deze eenmalige aanbieding eindigt op 1 augustus.
Maar er is meer!! Volgende week donderdag tussen 13.00-15.00 hou ik mijn eerste Q&A personal branding skype sessies. Ik geef je de kans om mij alle vragen te stellen die je hebt over jouw personal brand, niet meer dan 15 minuten per persoon dus het is erg exclusief. Ik ga dit maar zo af en toe doen dus mis het niet. Deel het met iemand waarvan je denkt dat diegene het nodig heeft. Je kan registreren door anouk@brandedpersonalities.com te mailen.
Ik hoop je in september te zien!
Xoxo Nancy