Filter out the noise, get more confident and rise in your career!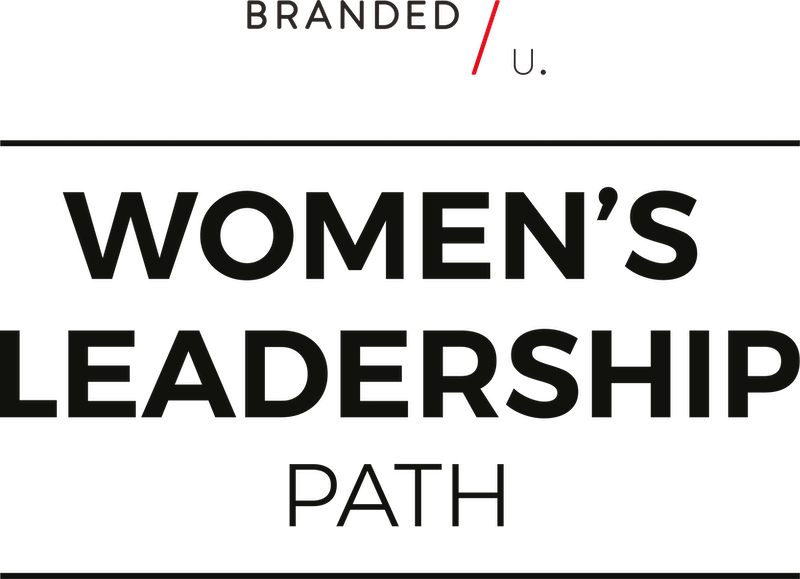 .
Women's Leadership Path brings like-minded career women together in an inspiring location in Spain to prepare themselves for their next career move. During the week women gain new insights and inspiration and make new valuable connections. Every day there are inspiring speakers, workshops and mindfulness sessions.
.
Personal Branding is a leadership skill,
not a self promotion campaign.
Benefits to your organisation
The investment and what is included
The Investment
€2999 ex vat per participant
About Nancy Poleon
BrandedU was founded at the start of 2014 by Nancy Poleon, as part of the branding company Branded Personalities (2011), to increase the visibility of women in business. Before she started BrandedU, she worked for various entertainment companies (1997-2011) where she was responsible for the marketing of new products in the music and film industry and for guiding the careers of music artists.
Her methodology, Rock-n-Roll branding, is a new, personal and creative way of branding based on her experiences in the entertainment industry. Nancy is a passionate speaker when it comes to personal branding and female empowerment and already spoke about this through mediachannels such as FD, BNR Radio, Marketing Tribune, Communication Online, Adformatie, Telegraaf, Viva, Harpers Bazaar and Frankwatching.
About Cammy Lombardi
Atelier Rebalance was founded in 2016 by Cammy Mai Lombardi, to guide people back to wholesomeness. Her background lies in experience art & theater (2011 – 2015), creating works and performances that evoked change within her audience and performers.
While directing her performers, she was focused on breaking through their surface to use stories, emotions and sensations when carrying out their performance.
Through her work in experience theater and her studies in holistic therapy, she created her own method that is kind and playful. Over the past years she has helped women unblock their patterns and be wholesome again with her methodology.
As of 2019, she continues to teach her techniques on her webapp and at companies.
About Daphne Feller
Daphne Feller founded BrainExplainers in 2016. BrainExplainers provides knowledge of the human brain, which can be used for organizational development and transformation. Specific brain-based methods and strategies are offered to optimize Well-Being and Leadership.
She has 12 years of corporate work experience from several corporate healthcare companies (such as Astra Zeneca, Abbott and Pfizer). The last 7 years of her corporate working experience she was an executive for The Medicines Company. Her current clients include Rabobank, Deloitte, DNB, KPMG, GroupM, Egon Zehnder, Holland Contech & Proptech, Danone and Edge Technologies.
Apart from expanding BrainExplainers, she received a certificate of 'Basics of Neuro Economics', obtained an Executive MBA degree and is partner with to the NeuroLeadership Institute. She climbed Mont Blanc in 2016 and 2018 and is writing a book about "90 Day Reset".
Her motto in life: "If you set your mind to it, you can do it".
About Edvina Babic
Edvina is a qualified Gallup-Certified Strengths coach, co-founder of TalentBlu and Listo Technology and on a mission to help create opportunities for people to grow and flourish in both what they do and who they are. Next to a 10+ years career in banking and alsmost a decade in entrepreneurship Edvina has been working with individuals and teams on maximising their performance and joy through Gallup's strengths assessment since 2015. It's her quite unusual coarse of life and her appetite for learning that inspired a pretty extreme quality orientation and focus on areas of strength within people. Discovering what drives people to produce their best work ever, enables her to develop unique strategies for personal and professional growth.
By being foreign to what seems usual, helping others to shift their prospective and see the unusual chances offered to excel in what they love to do, that's where magic happens.
About Nannette Looise
Nannette Looise (1974) is a conceptual and visual thinker with an enormous amount of creativity and experience in the international fashion industry.
In 2010 she started her business ThinkiN StyLe with the aim of combining her passion for Fashion and People by helping both individuals and businesses find, promote and enhance their personal style.
As a designer for major brands such as Tommy Hilfiger, Amatør, Anecdote, Nikkie and many others, she has the ability to translate her knowledge and sense of style and fashion into a product.
Her strength is that she knows how to translate her creative vision for very diverse target groups and styles and can inspire them to innovate while also maintaining the identity of a brand.
In addition to being a fashion designer, she is a highly valued personal stylist and media stylist.
With her very personal approach, she mainly stands for diversity and encourages her clients to stay close to themselves and to constantly distinguish themselves.
With this vision she dresses various artists and celebrities including Steffen Morrison and Anne Mar Zwart and works as a stylist for TV program Hip for Nop of Zapp tv.