Hey you,
I just got back from the most beautiful city in the world: L O N D O N BABY!
I always feel so inspired when I'm there. I love how the city always renews itself, because there is always something new and edgy going on. This time I went to see the musical about Carole King: Beautiful. And I recommend you all go and see it. Carole is a songwriter who managed to survive in a male-dominated industry, but never lost her values. LOVED her story.
These are just a few songs we all know of her:
• "Some Kind of Wonderful"
• "Take Good Care of My Baby"
• "Will You Love Me Tomorrow"
• "The Locomotion"
• "One Fine Day"
• "You've Got a Friend"
• "(You Make Me Feel Like) A Natural Woman"
• "I Feel the Earth Move"
She is one of the most successful female songwriters of our time. I was tipped off by my good friend Fiona Ramsay. I've known Fiona since 2000 when we both used to work at BMG music (record company) and we became close friends when I moved to London a few years later. The time spent with her in London is always filled with stories of the good old days, but also of our new dreams and adventures. When I told her about the new e-course face to face classes and my new plans for BrandedU next year she said that she could concur, because: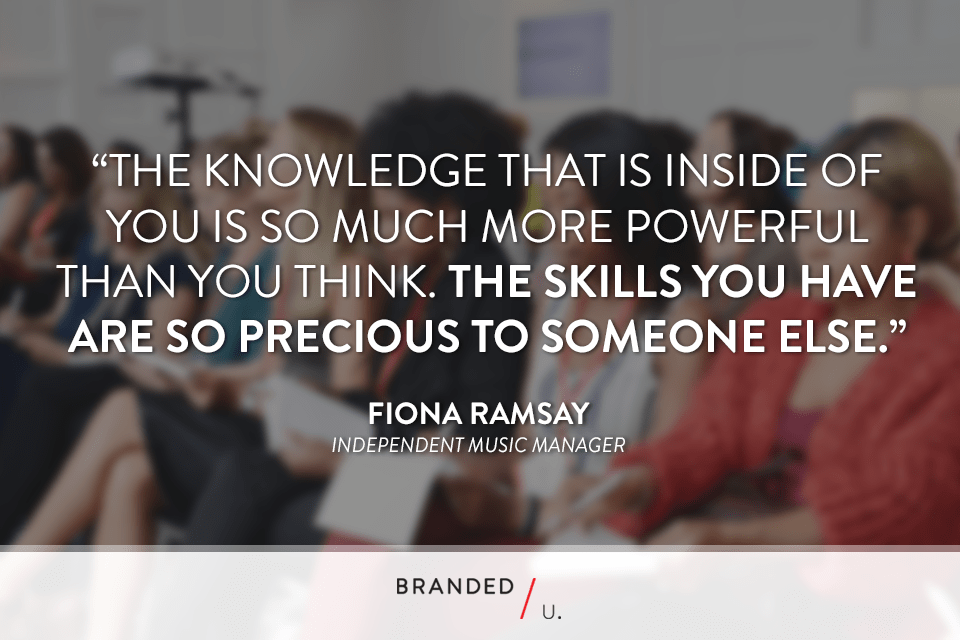 My dear Sister, that means YOU too!
XOXO,
Nancy
p.s. don't forget to join our last BrandedU seminar of the year!
Paulien Wesselink, founder of social and sustainable leather bag brand O My Bag, shares one of her biggest lessons learned as an entrepreneur. Paulien is one of the speakers at our next BrandedU Seminar November 21st! Take a look at her video:
https://brandedu.nl/wp-content/uploads/2018/08/brandedu.png
0
0
Nancy Poleon
https://brandedu.nl/wp-content/uploads/2018/08/brandedu.png
Nancy Poleon
2016-11-02 15:38:27
2022-07-13 08:55:57
Beautiful