So I am singing Kanye's newest single 'Famous' and am hearing this sample I recognize. I look it up and it is a song that has been sampled a lot. And the woman singing it is called Sister Nancy.
That cracked me up.
The song comes from an era in Jamaican music where DJ's (rappers) used to talk some lyrics on riddims (beats) during live dances while a selector (disc jockey) played tunes. Sister Nancy pushed herself in a genre dominated by Male performers.
Funny right? I started BrandedU to help women make themselves more visible and because I really feel we need more diversity at the top. It is crazy that this song is over 30 years old and the issues remain the same.
But still I get women that say they don't need personal branding because they don't need the limelight…they don't want to be famous. I want to say to those women: Personal branding is not a self promotion campaign, it is a leadership requirement.
Leaders speak up because they know what they have to say has value. And at the end of the day that is what this is about. Like Buffi Duberman always says: if you think you have no value so will the rest of the world!
Speak up.
Be heard.
Add value.
So I leave you with one way I am trying to add value: my E Course.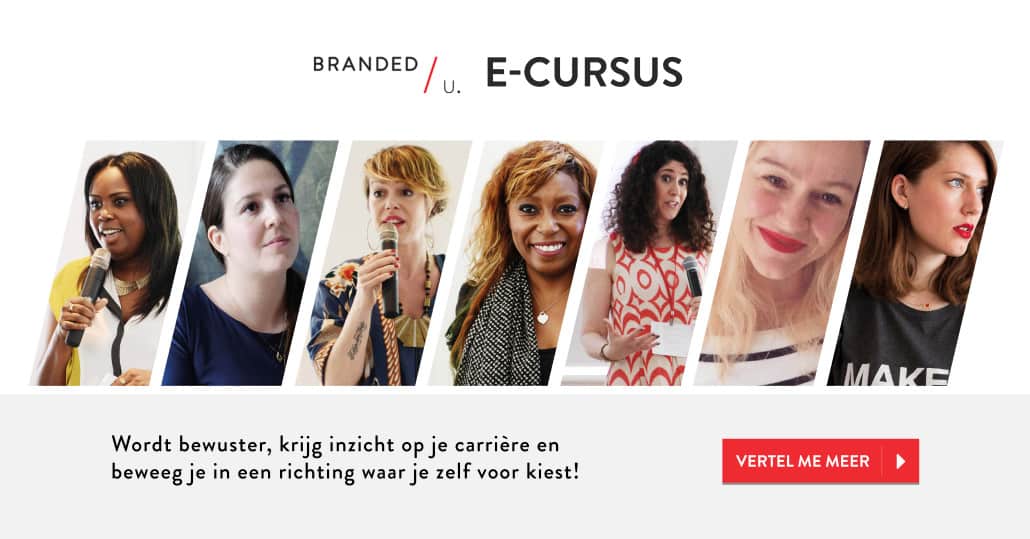 At this moment the E Course is only available in Dutch. Will be working on an English edition next year.
XOXO,
Nancy
https://brandedu.nl/wp-content/uploads/2018/08/brandedu.png
0
0
Rosanne
https://brandedu.nl/wp-content/uploads/2018/08/brandedu.png
Rosanne
2016-04-14 11:29:45
2022-07-13 08:56:32
Famous