Remember that George Michael album? It was released way back in 1990. Man I used to love listening to George.
What made me think of it? Well, I was on the beautiful island Ibiza last weekend and it has a reputation for being a party island. But really if you get there you realize it is just a gorgeous and very relaxing island. The people are super friendly and the food is great. Yeah, there are lots of parties but if you look really carefully there is much more to the island. Still it has that party reputation and it is hard to get rid of it.
We all have a reputation. When people ask me how they can change their reputation and personal brand, I simply tell them : just keep doing the stuff that focuses on what you really want people to see and in time they will start seeing you in a different way. Yes there are no short cuts, it takes time.
But there is another thing that makes it difficult for us to change our personal brand and that is unconscious bias. We all have unconscious biases. These are bits of knowledge that are stored in your brain. They are formed by the culture that surrounds you, like media, stories, jokes, language etc. They influence how you think and behave toward a particular group of people. We all have them. You know like when you assume things about people.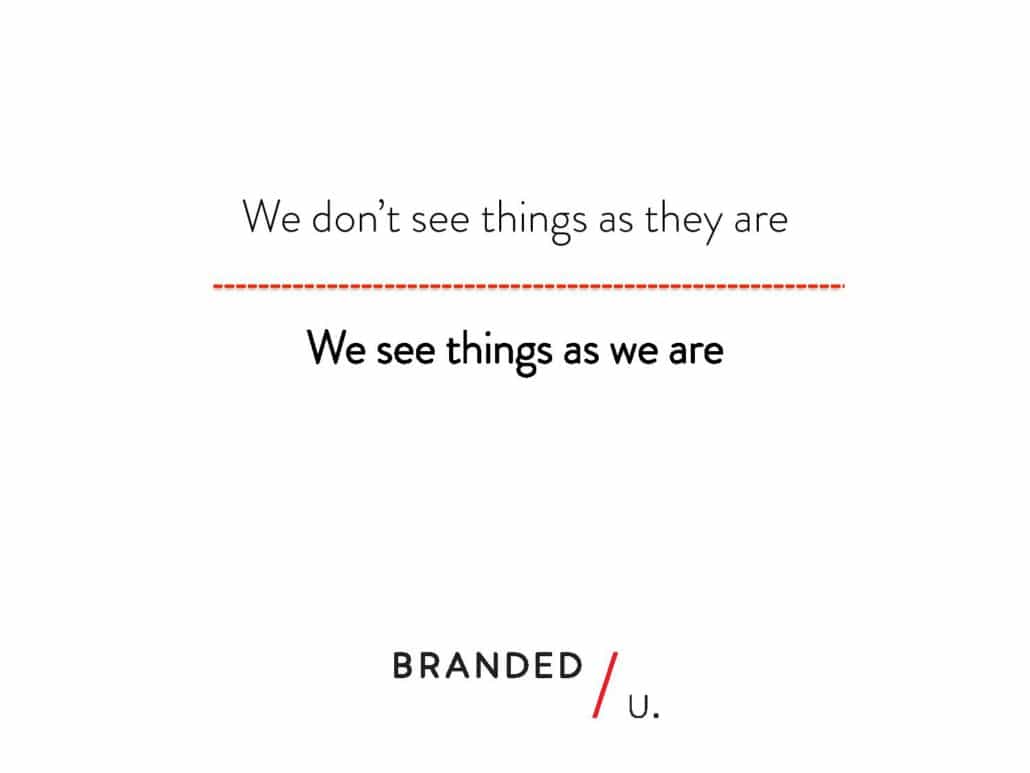 For instance like this story below.
"A father and his son are in a car accident. The father dies at the scene and the son, badly injured, is rushed to the hospital. In the operating room, the surgeon looks at the boy and says, 'I can't operate on this boy. He is my son."
How can this be?
Up to 75% of all people cannot solve the puzzle and it takes most several minutes to adjust their thinking: The boy's mother is the surgeon.
We need to change that. Especially for women in business. And the only way to do that is to realize what our biases are (also against other women). I know mine.
What are yours?
Monday is B-day, Yes BrandedU day. We have planned an incredible day. Am super nervous like always but really looking forward to it. Get your tickets here, there are still a few left.
XOXO,
Nancy
https://brandedu.nl/wp-content/uploads/2016/05/banner_4.jpg
503
1277
Rosanne
https://brandedu.nl/wp-content/uploads/2018/08/brandedu.png
Rosanne
2016-06-16 07:36:19
2022-07-13 08:55:59
Listen without prejudice