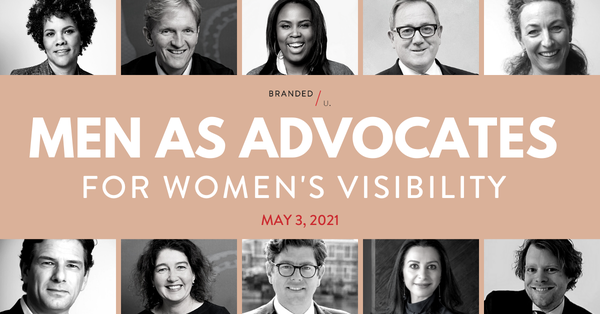 "I would like to have a female boss, 
I think I would develop and grow differently then".
This is what one of the male speakers said, can you believe it? I'll reveal who it was on the 3rd of May.
Really, it was the first time I heard a man say this. I've always believed that having more female leaders would also affect men more positively. And when I looked at the current barriers for women I figured, hell if we want real change we've gotta include men in this movement. That was my thought when I set up this event, and talking to men convinced me even more that it will be more fun for them if they help women like yourself, rise to the top.
How about that? You live, you learn right? So things will get real on the 3rd of May because I've heard tons of fascinating stories and quotes that will BLOW YOUR MIND. And we all know mindset is everything.
One of the women from my tribe wrote a book "Brein, Hart, Zijn" (translates to brain, heart and being) about this. Her name is Daphne Feller and today at 8pm CET we will be having a conversation about how you can influence your brain to have a better life. A life with less worries, less limiting beliefs, more confidence and who doesn't want that?! The conversation will be in Dutch as the book is only available in Dutch for now. If you want to find out if this book is just want you need, then go to Daphne Feller's insta page tonight at 8 pm. I can say honestly say for sure her advice over the last 5 years has given me more piece of mind.
So there you go, these are 2 events that will help you boost your career.
So join me,
Nancy