Newsletter : Express Yourself!
I went to see the film Straight outta Compton this weekend. And I loved it so much that I can't stop talking about it. It was like I was back in the late 80's and early 90's.
The film is about the rise and fall of the notorious rap group NWA. And guess what, I discovered that these 5 guys from Compton were probably the best personal brand builders around!
Firstly – they always showed their TRUE self. Even when threatened by the FBI they still performed their art the way they wanted.
Secondly – They stuck to what they believed was living and communicating their TRUTH. This was all when nobody spoke about how badly they were being treated by the police. They sang about how they felt they were being discriminated against.
Thirdly – by living their TRUTH they were able to reach a big group of like-minded people (this band sold millions!) and create followers and a completely new music genre (gangsta rap).
Then lastly – they were great at promoting themselves and making themselves very visible. They were called a menace to society and claimed that title by calling themselves 'the most dangerous group on the planet'. These guys managed to dominate the press headlines for a number of years.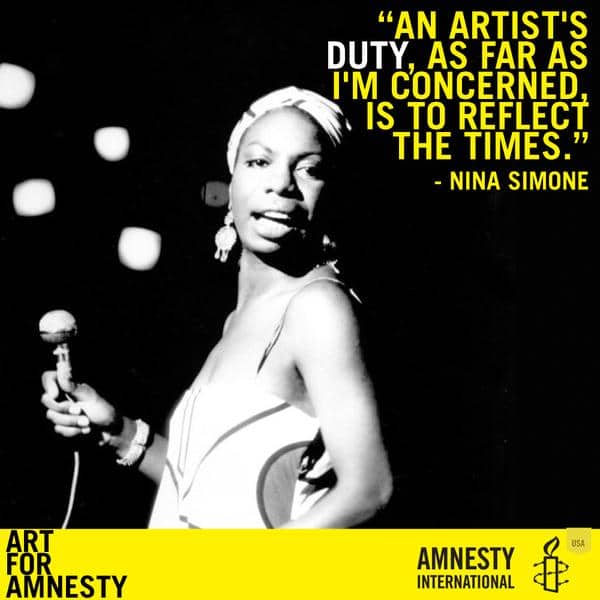 Nina Simone said : An artist's duty is to reflect the times and I finally realize how much this band did that. In a time where people like Bill Cosby were criticizing them for using profanities, oh dear with what we now know about Bill…! And now in 2015 Dr. Dre is the first rap billionaire after he sold Beats by Dre to Apple and Ice Cube has made over 150 million dollars starring in films such as Three Kings and 21 Jump street. I mean, who would have thought that the anti-establishment band would become so well established?
It's a funny thing how living your TRUTH can make you feel liberated and not only that, how living your truth can motivate others to start living theirs!
Last week I had a session taping new videos with the speakers of the BrandedU seminar of this coming Monday. The first one we finished editing was of TV host Sylvana Simons. I keep making these films to hopefully inspire women who can't make it to the seminars. In this film of Sylvana she speaks so eloquently about finding her TRUTH. I really hope it inspires you to uncover yours!
If you want a tip on how to stay true on stage, read Astrid Rose's blog. And let us know what you think!
https://brandedu.nl/wp-content/uploads/2018/08/brandedu.png
0
0
Nancy Poleon
https://brandedu.nl/wp-content/uploads/2018/08/brandedu.png
Nancy Poleon
2015-09-02 16:07:22
2015-12-06 14:20:30
Newsletter : Express Yourself!