"Can't read my
Can't read my
No he can't read my poker face
(She is gonna let nobody)
P p p poker face, p p p poker face
(Muh muh muh muh)"
Yep it's time to talk about Lady Gaga. . . . Did you see her film A STAR IS BORN yet?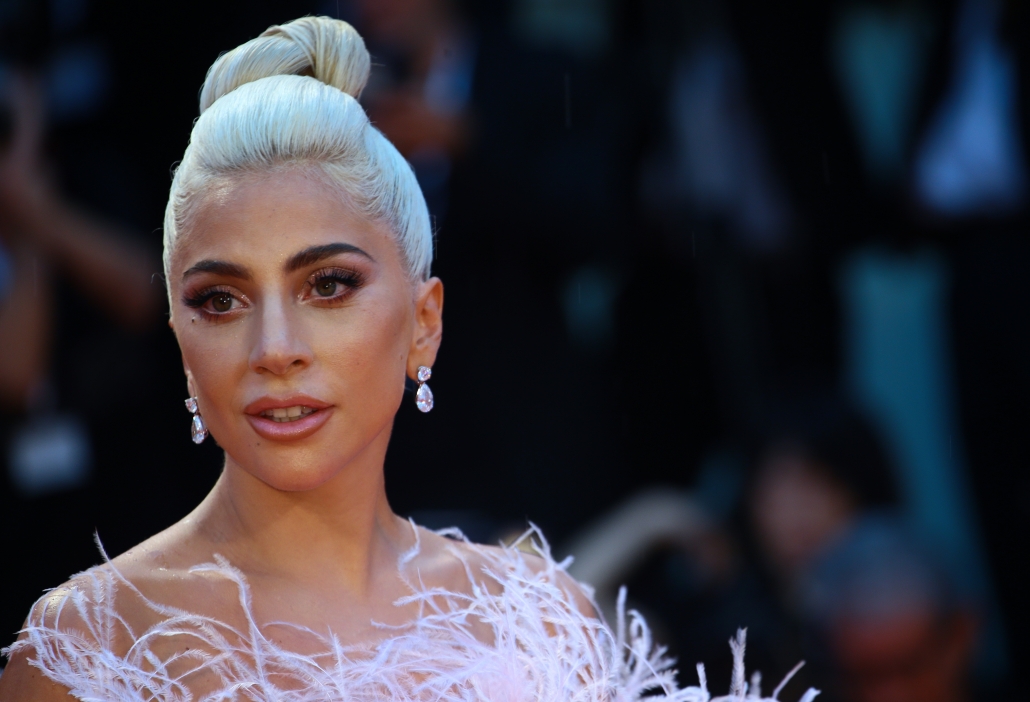 So what can we say about Lady Gaga and her personal branding?
Well first of all she does not really use a Poker Face. And she is not putting on any mask. She is one of the most authentic artists of the last 10 years.
She exudes empowerment, intelligence and I love that she uses her voice and visibility to help and support women. Here are my 4 lessons learned.
1. Create the right partnerships.
What she did with Bradley Cooper for the film was a unique partnership. Every interview I have seen or read, she talks about having an equal partnership. This shows throughout the movie but also it makes her an avid promoter of how it should be in Hollywood and how women should not just be taken seriously but should also take themselves seriously. But then again she has always been great with collaborations. From working with brands like Tiffany jewelry to working with women like Beyonce.
2. Use your clothing style to convey your story or message.
Her outfits are so out there, it's like they arrive before her to tell you that she is coming hahaha! They always create buzz and she knows that. She uses that. She tells her story the way she wants to and always uses her clothes as important storytelling tool.
3. Never ever give up. Always persist!
When she was 17, she enrolled at a prestigious school of arts in NYC. She dropped out because she felt she didn't fit in. Then when she was 19 she signed with Def Jam Records but they quickly dropped her. This is a big label, can you imagine her disappointment?! She was heartbroken, but persisted and was soon signed at Interscope Records. Never give up on your dreams. The only difference is between successful people and people that are not is that the first group never gives up.
Did you know how she got her name Gaga? Someone meant to text her Radio Gaga, the name of the Queen song, but his phone auto-corrected it to read Lady Gaga. She loved it and that was that!
4.Lady Gaga uses the Internet to build her community. 
She calls her followers little monsters. This is something that they love. It makes them part of a group. We all need that right? We all need a tribe to belong to.
My tribe is coming together on the 6th of March for the International Women's Day summit. Just look at who is part of this tribe and will be speaking there:


Anika de Groot – Director Fundraising & Communications Dance4Life
Annelies Valk – Senior Global Brand Strategy Manager Vodafone
Dr. Yvonne Thompson CBE – Entrepreneur and author
Elske Doets – MD and Owner Jan Doets America Tours
Enny van de Velden – Chair of the board of Directors and CCO CCV Group B.V.
Eva Hukshorn – Strategy Advisor Re-Born
Hajir Hajji – Commercial Director Action
Heena Jethwa – Digital Workplace Services Leader IBM
Hendrikje Crebolder – Director Development & Media Rijksmuseum
Jackie Reardon – Author, entrepreneur, speaker and life coach
Jane Turner – Head of the Rijksprentenkabinet Rijksmuseum
Khadija Arib – President House of Representatives
Laura Visco – Executive Creative Director 72andSunny
And we will have music by Ntjam Rosie and Marle Thomson! Cool tribe don't you think?!
Where: from 12:30 – 18.30 hrs in De Hallen Studio's, Amsterdam
And…. If you buy a ticket to the summit you will also receive an invitation to this free special screening of the film Captain Marvel! The Disney program will be from 19.00-21.45 hours.
So join our tribe for this incredible day!
XOXO,
Nancy
https://brandedu.nl/wp-content/uploads/2019/02/lady-gaga-pokerface.jpg
3212
4818
Nancy Poleon
https://brandedu.nl/wp-content/uploads/2018/08/brandedu.png
Nancy Poleon
2019-02-21 15:43:32
2019-02-21 16:48:59
Poker face