It is 20 years ago since I had one of my proudest moments in my career. I had just started working at BMG a year earlier and was about to work on TLC's album 'Fanmail'. I was a big TLC fan and grew up listening to their songs so I was really incredibly fortunate to be able to do the marketing of their album in The Netherlands. 'Unpretty' was the 3rd single we released of that album. To me the song represents giving your power away. It talks about someone making her feel unpretty. So I decided to share with you one of my favorite poets, also in honor of today being the last day of Black History Month (which is celebrated in the US), by Maya Angelou. I love empowering women and this poem does just that!
I wrote down the version she once recited at the Oprah show:
"Pretty women wonder where my secret lies. I'm not cute or built to suit a fashion model's size   
But when I start to tell them, 
They think I'm telling lies. 
I say, 
It's in the reach of my arms, 
The span of my hips,   
The stride of my step,   
The curl of my lips.   
I'm a woman 
Phenomenally. 
I walk into a room 
Just as cool as you please,   
And to a man, 
The fellows stand or 
Fall down on their knees.   
Then they swarm around me, 
A hive of honey bees.   
I say, 
It's the fire in my eyes,   
And the flash of my teeth,   
The swing in my waist,   
And the joy in my feet.   
I'm a woman 
Phenomenally. 
Men themselves have wondered   
What they see in me. 
They try so much 
But they can't touch 
My inner mystery. 
When I try to show them,   
They say they still can't see.   
I say, 
It's in the arch of my back,   
The sun of my smile, 
The ride of my breasts, 
The grace of my style. 
I'm a woman 
Phenomenally. 
Now you understand 
Just why my head's not bowed.   
I don't shout or jump about 
Or have to talk real loud.   
When you see me passing, 
It ought to make you proud. 
I say, 
It's in the click of my heels,   
The bend of my hair,   
the palm of my hand,   
The need for my care.   
'Cause I'm a woman 
Phenomenally. 
Phenomenal woman, all you women and me!
"Phenomenal Woman" by Maya Angelou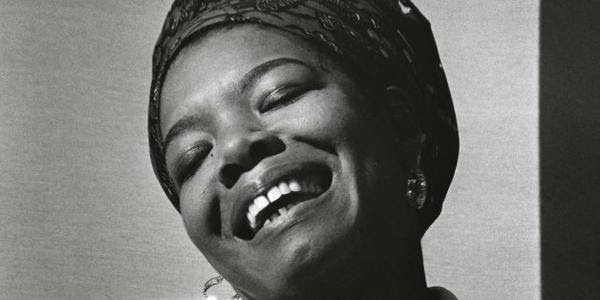 When Oprah asked her what the best piece of advice was that she has ever given she replied here and I quote: In order to get a friend you have to be a friend. And she said: There is a place in you that you have to keep pristine clean so that nobody has the right to curse you or treat you terribly. 
So ladies don't let anybody make you feel unpretty. 
XOXO,
Nancy
P.S. Just 6 more days till the International Women's Day summit and we are almost sold out, so get your tickets ASAP!
https://brandedu.nl/wp-content/uploads/2019/02/maya-angelou-nb-banner-website.jpg
1120
2800
Nancy Poleon
https://brandedu.nl/wp-content/uploads/2018/08/brandedu.png
Nancy Poleon
2019-02-28 13:02:09
2022-07-13 08:55:48
Unpretty