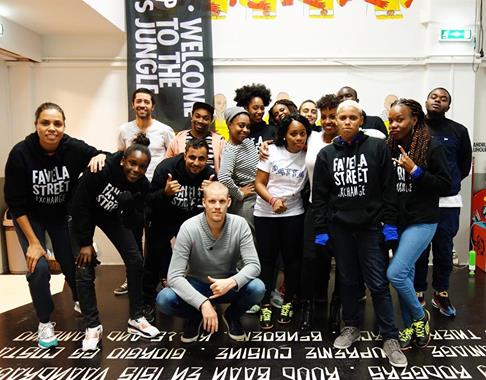 You know you are getting old when one of your favorite songs is over 30 years old. And you really know you are getting older when you are sharing your skills with people who could have been your children.
Honestly, sometimes I feel like a 43-year-old in a 30-year-old body. Well, maybe not the body, but at least the face :-). But it's all good, because I know that showing the world what you feel from the inside is what matters the most.
This week I was fortunate enough to have been able to coach a very smart young woman from Haiti. This was through Favela Street exchange, a project initiated by Rocky Hehakaija.
Even though her country has continuously been plagued by weather disasters like earthquakes and hurricanes, she still was one of the most positive and happy people I met this week. And she taught me another lesson. We are all connected to each other in this world. And by helping somebody else, we are actually helping ourselves. So let me leave you with one of my favorite songs: We are the world
"We are the world
We are the children
We are the ones who make a brighter day, so let's start giving
There's a choice we're making
We're saving our own lives
It's true we'll make a better day, just you and me".
This is really what I believe in. 
XOXO,
Nancy
P.S. I'm giving away one ticket to our last personal branding seminar of the year! All you have to do is like our post (here it is on our Facebook page ) and tell us WHY you want to join the seminar!
https://brandedu.nl/wp-content/uploads/2016/11/safe_image.php_.jpeg
380
486
Nancy Poleon
https://brandedu.nl/wp-content/uploads/2018/08/brandedu.png
Nancy Poleon
2016-11-17 14:26:05
2022-07-13 08:55:57
We are the world