You have nothing to fear but fear itself!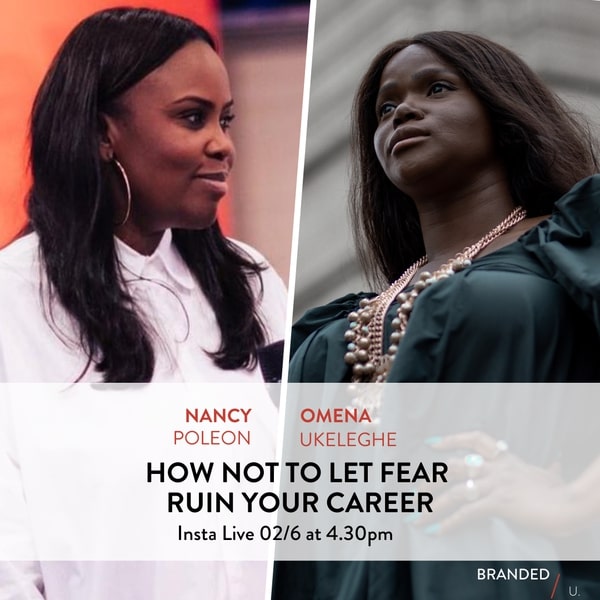 I love sharing lessons learned! Especially from the fabulous women in my network. Last week I had a really great talk with Wies Bratby, founder of Women in Negotiations, about salary negotiations. You can catch the replay on our Insta feed and just to give you an idea of what we discussed here are my 5 biggest take aways:
1. Ask for your raise and then shut your mouth (talking less is more).
2. If you want something from them, they also want something from you when you negotiate. Remember that.
3. No is not the end.
4. When you negotiate you get more respect.
5. You don't only negotiate for yourself but for others too. Especially the women coming after you.
So this afternoon I will be talking to another inspiring woman:Omena Ukeleghe.
Omena moved here from London about 3 years ago and currently works for Deloitte as the North and South Diversity and Inclusion Lead. But she also started an initiative called Creative Jam Session after being dissatisfied with the lack of PoC (People of Colour) events in Amsterdam.
We're going to be talking about self doubt, insecurities and fearless ambition. Omena will be sharing her lessons learned on overcoming fear.
We will be going LIVE on BrandedU's Instagram today Wednesday the 2nd of June at 16.30! 
"I've learned through tough experiences that you should never let anyone stop you from speaking up and being authentically you!
Now I speak my mind and be damned! My intentions and what I am doing is to support those who are alone and don't know how to speak up!." 
– Omena Ukeleghe
Let's lift women up whilst we are climbing ourselves!
Nancy
P.S. one more week until my FREE Personal Branding Masterclass, did you sign up here  yet? 
https://brandedu.nl/wp-content/uploads/2021/06/how-not-to-let-fear-ruin-your-career.jpg
600
600
Rosanne
https://brandedu.nl/wp-content/uploads/2018/08/brandedu.png
Rosanne
2021-06-02 10:23:08
2022-07-13 08:55:46
You have nothing to fear but fear itself!