Money talks, mmm, mmm, money talks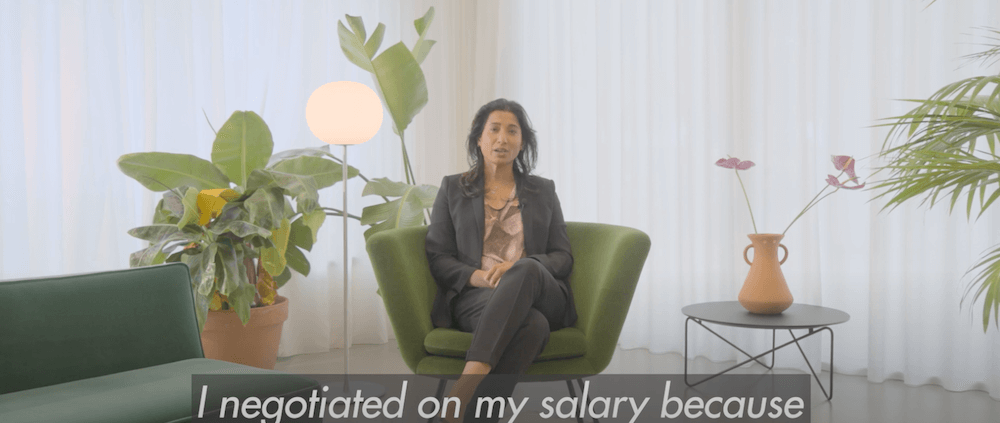 "Money talks, mmm, mmm, money talks
Dirty cash I want you, dirty cash I need you, ooh "
I keep hearing the lyrics to this '90ies song when I think about the fact that I am organizing a FREE finance masterclass!
Why am I focusing on women & money?
Women in The Netherlands continue to face many challenges in becoming financially secure. Women are paid less than their male counterparts and 63% of Dutch women are still not financially independent.
Ladies, this all has a HUGE impact on our financial well-being in the long-term. And I know I become more confident when I have access to the right information. So that's why I've invited Judith Sanders (Investment Strategist at ABN AMRO) to tell us what we need to know about our personal finance on the 29th of September at 15.30.
​​
Join us if you are ready to make some money moves. In the mean time click on this video below to hear Noraly's financial tips!
And if you're still not convinced here are already 3 reasons why every woman should increase her financial knowledge.
1. To meet the rising cost of living.
I mean… I just bought a new phone and it cost me €1000, really we didn't have these kinds of costs in the 90ies.
2. To gain confidence and independence.
I remember being in my teens living in the South East of Amsterdam and having friends whose parents owned houses. This really was the first thing big investment I made in my twenties. Still gives me a sense of independence.
3. To be prepared for emergencies.
I love the fact that I own gold jewelry which is something you can easily sell for instance. My uncle once told me when I was 14 that gold was always a sound investment.
So ladies, don't wait till it's too late get your financial knowledge now!
Nancy
P.S. there will be more financial tips and tricks shared at AmplifyHER in November. Did you get your tickets already?
https://brandedu.nl/wp-content/uploads/2021/09/noraly.png
564
1000
Rosanne
https://brandedu.nl/wp-content/uploads/2018/08/brandedu.png
Rosanne
2021-09-02 18:20:09
2022-07-13 08:55:45
Money talks, mmm, mmm, money talks