"Ready or not, here I come, you can't hide"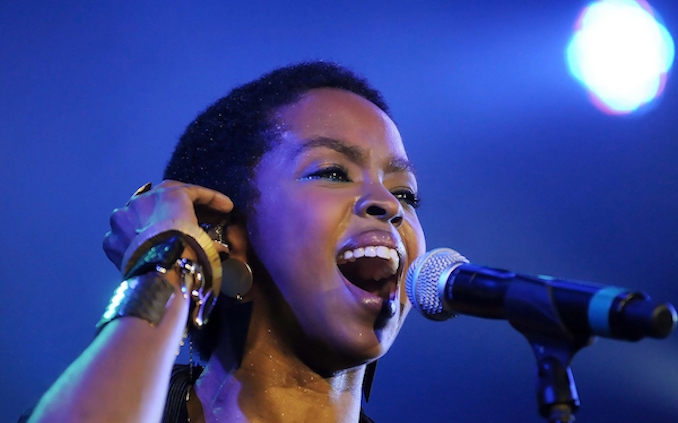 Remember Lauryn Hill?
Girlllll, she broke barriers for female artists. She was the first to mix hip-hop with R&B and made her debut album "The miseducation of Lauryn Hill" sell more than Madonna's.
For 20 years she was the only female hip-hop artist with a number one song (Cardi B broke her record last year with Bodak Yellow). "Miseducation" was the first hip-hop album to win a Grammy for 'Album of the Year.' The album had such a big impact that most of its sales records were only broken when Adele released her album titled '21' in 2012.
Pretty impressive right?
The reason I am talking about her is that this year is the 20-year anniversary of that album.
Her music meant so much to me. I used to look up to her in so many ways. So, what can we learn from her when it comes to career lessons?
1. She is bold
Her music and lyrics were innovative, and she pioneered because of her socially-conscious dialogue in music. Her music helped propel hip-hop into the mainstream and international phenomenon that it's become today.
You have to be bold. There is no way that you can build a career without taking chances and trying new stuff. The boldness will lead to trial and error and this will lead you to new places, people and ideas. I am not saying it is easy to be bold but if you make it part of your mindset then you can constantly remind yourself that being bold is going to help you move forward.
2. She is a survivor
In 2013 she spent a few months in jail for tax evasion but now she is touring the world once again. Her show in Amsterdam will be in December.
Whatever happens always remember the famous words: this too shall pass. You will just have to focus on where you want to go instead of thinking of what you don't want.
3. She is tough but sweet
My Panterei-coach always tells me that my strength lies in my sweetness and kindness. I used to think differently. But now I have gotten to appreciate that I am all of these things and I can use all of them when needed to make steps in my career.
4. She has influenced and inspired others
From Amy Winehouse, who used to play her songs at her concerts, to Nicky Minaj to Drake's latest 'Nice for what' where he sampled her song 'Ex-Factor'.
5. It's ok to go solo
She left the Fugees at the height of their success. The title of this newsletter 'Ready or Not' is actually from one of my favorite Fugees-songs. I lived in the UK when that track was released, and it went to number one there.
I was studying business at the time and for me she represented the kind of independent woman I wanted to become. And when she left the band to go solo I taught she was just fearless. But the lesson I learned from it in the end is that it was part of her growth. Change is good when it leads to growth. Sometimes you need to discover things on your own to grow in your own way.
Talking about growth, I am obsessed with it and read an article about the famous French psychologist who invented the first practical IQ test: Alfred Binet.
He was asked to devise the test as to identify students who needed educational assistance. So, it wasn't meant to be used as a measure of intelligence but as a way to determine how far we can go and grow our knowledge.
Growth ladies. That is what it's about. I wonder how much Lauryn Hill has grown over the last 20 years and what personal lessons she would give us if we had a one-on-one conversation with her.
So, if you are ready for your own growth, register here for my free personal branding class on the 23rd of September or sign up here to receive the free 'Harder, Faster, Better, Stronger' online course. Don't tell me I never give you anything ;-). GRAB IT!
XOXO,
Nancy
https://brandedu.nl/wp-content/uploads/2018/09/lauryn-hill-1.jpg
450
678
Nancy Poleon
https://brandedu.nl/wp-content/uploads/2018/08/brandedu.png
Nancy Poleon
2018-09-06 13:10:42
2018-09-06 12:21:55
Ready or not