"If at first you don't succeed (first you don't succeed),
Dust yourself off, and try again
You can dust it off and try again, try again"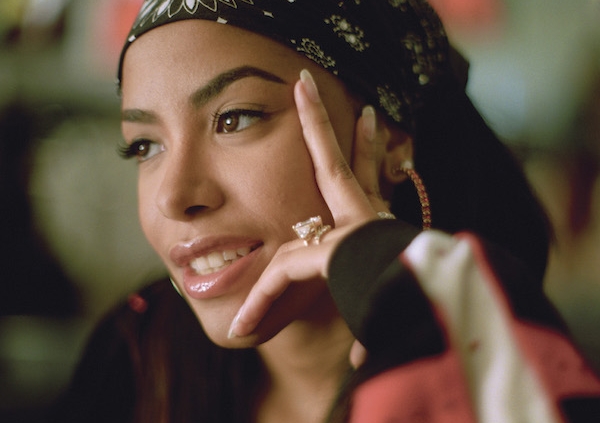 Remember Aaliyah?
I remember the day she passed away, really I can still see myself standing where I was when I heard the news. It was August 25, 2001 and that day I was going to work with an artist at Lowlands festival. We were all in shock at the festival.
Why? Because she was only 22 years old but had already made a big impact in music. She grew up singing with her mother and when she was only 11, she opened for her aunt Gladys Knight in Las Vegas.M
She released her first album called 'Age Ain't Nothing but a Number' when she was only 14, which sold more than 1 million copies. Her music was called hip hop soul.
She modeled for Tommy Hilfiger and starred in 2 hit movies (she was going to be in The Matrix too). Then that horrible plane accident happened after she had finished shooting the video for her single 'Rock The Boat'.
​​​​​​​And this weekend was 17th anniversary of her death. Time really flies.
What lessons can we learn from her? The first one I already gave you :
1. If at first you don't succeed, dust yourself off and try again. 
In 1989, she appeared on Star Search (like Idols or the Voice). She performed "My Funny Valentine" and cried after she lost. But she never quit.
Because you can only become something if you try it like a millions times. Artist know this. Athletes know this. Do you think Serena Willliams got there by accident? So why do we give up so easily when things don't go our way right away?
The song is about Aaliyah telling her suitor she's not going to be won right now but he shouldn't quit trying.
2. Stick to your values.
"She's the first artist I worked with who would not compromise her values to be famous. In this business, church girls become prostitutes because they want to be stars, but she would never let stardom interfere with who she was." – Parrish Johnson Music Executive
3. Your personal style matters.
She was the ultimate B-girl with lots of femininity. She never wore dresses or skirts! We always saw her with trousers. She was known for being sexy without selling herself like some artists do.
4. Find your crew
Her first album was produced by R. Kelly, but her second album 'One in a Million' sold 2 million copies and launched its producer-songwriter team Timbaland and Missy Elliott to stardom.
Back then they were two largely unknown figures in the music industry.
"Tim and I were new producers. From day one, she had that much faith in our music that she treated us like we already sold 2 million records, when we hadn't sold anything yet. She really helped make us what we are today." – Missy Elliot.
Aaliyah means "Supreme" in Arabic. What a fitting name for someone who still is one in a million.
If you like these stories & lessons I am sharing and would like to learn more about my personal branding method based on the artists I have worked with… well, then I have something for you!
On Sunday morning the 23rd of September I will be holding my last info day of the year. This is your last chance this year to find out if my program works for you.
This is for women who want to:
Showcase their specialty/expertise;
Leave their mark;
Gain more self-confidence and become more self aware;
Distinguish themselves based on their unique values;
Focus their energy on what they want to achieve.
This is for women who want to get back to business and are at the core of any career change.
And this is great for your network too. You know that the world is full of people, you need to network! People are the key to everything you don't know.
That is why I started the Network Academy. To gain knowledge and to share knowledge. Our next event for members is almost sold out. You can still join our network here if you are looking for inspiration, new connections and tools to further your career.
Join the Network Academy and come to the next event on September 5th. We've got some awesome speakers like :
Gina Dumfries – Owner StrateG
Annelies Sitvast – Channel manager Net5
Willa Stoutenbeek – Owner and Founder WGreen
Hope to see you at one of these fab events!
https://brandedu.nl/wp-content/uploads/2018/08/aaliyah_dana_haughton_02.jpg
450
600
Nancy Poleon
https://brandedu.nl/wp-content/uploads/2018/08/brandedu.png
Nancy Poleon
2018-08-30 13:15:02
2018-12-27 16:06:53
Try again