Did you watch the Olympic Games? OMG it was so inspiring! So many women broke records, and The Netherlands had more women winning medals than men. Out of the 36 medals we won, 21 were won by women.
They all deserve our RESPECT! Siffan Hassan just blew me away when she fell, got up and still won the race. Talk about determination, resilience and self belief. Simon Biles had us thinking about the importance of mental health. Rayssa Leal, showed us that age ain't nothing but a number when she won a medal for Brazil at only 13, she's been skating for 5 years already. Here she is in her pretty pink dress. Raven Saunders stood up for the LGBTQ+ community and Allyson Felix won 11 medals, set the record for most all-time medals by an Olympic track and field athlete, stood up to Nike and redefined what's possible for women in sports. She became a mother and Nike told her they would pay her less because of that, she left signed a deal with Atletha and has now started a 200000 dollars fund to cover child care costs for other Olympic mom athletes.
Doesn't this just feel empowering?
My week has just been full of stories of inspiring women like this and not just in Sports. There was one story I thought I already knew but that really surprised me. That's the story of Aretha Franklin. I was fortunate to be invited to a screening of the film RESPECT. I won't say too much about the film yet, you can check out the trailer here. But I am organizing a special breakfast screening for women on the 28th of August in Amsterdam at 10.00 am. If you want to join us just email floor@brandedpersonalities.com before the 16th of August. All we need to know is which woman has inspired you so far in 2021 and why. We will share her story in my next blog.
I truly hope we can all inspire each other to do more than we ever thought we could.
Nancy
P.S. AmplifyHER is coming up… did you get your ticket already?!
#AmplifyHERAms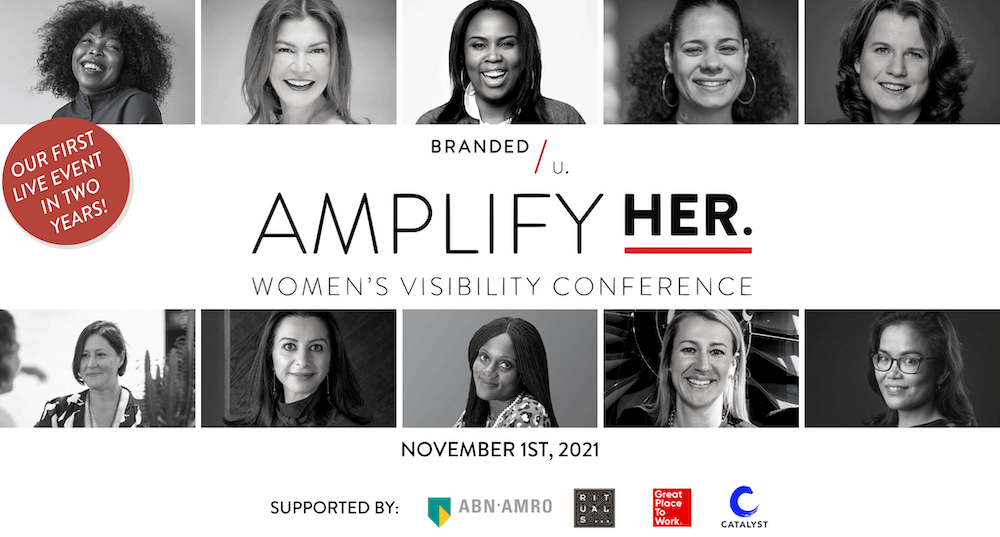 https://brandedu.nl/wp-content/uploads/2018/08/brandedu.png
0
0
Rosanne
https://brandedu.nl/wp-content/uploads/2018/08/brandedu.png
Rosanne
2021-08-12 18:12:25
2022-07-13 08:55:45
RESPECT